NcStar BSI3AV Inside Concealed Carrier Vest with UHMWPE Level IIIA Ballistic Panels Black or White
SKU:

UPC:

MPN:

BSI3AV

Shipping:

Free Shipping
Description
The concealed carrier vest Front and Back panels have internal compartments for each of the two internal Level IIIA ballistic panels. Providing extensive Level IIIA coverage on the wearer.
Certified under NIJ 0101.06 Level IIIA Standards. Capable of stopping .44 Magnum and .357 Magnum bullet, with maximum backface deformation of 44 mm.
This carrier vest and ballistic panels combo includes two separate Level IIIA ballistic panels. The Front and Rear ballistic panels extend to each side and overlap the Front and Rear ballistic panels for more side coverage.
Ballistic panels are constructed of Ultra High Molecular Weight Polyethylene (UHMWPE) creating a lightweight ballistic panels.
Concealed carrier vest is made with PE fabrics.
Flexible soft panel design allows the panel to conform to body shape.
Each of the ballistic panels are fully sealed to protect against liquids, chemicals, and other harsh elements.
The Back panel has the two into one elastic strap on each side that wraps around each sides of the wearer and secures to the front panel via hook and loop fasteners.
Each ballistic carrier vest size will have different measurements and weights for both the vest carrier and internal ballistic panels. Please see size chart posted on this page.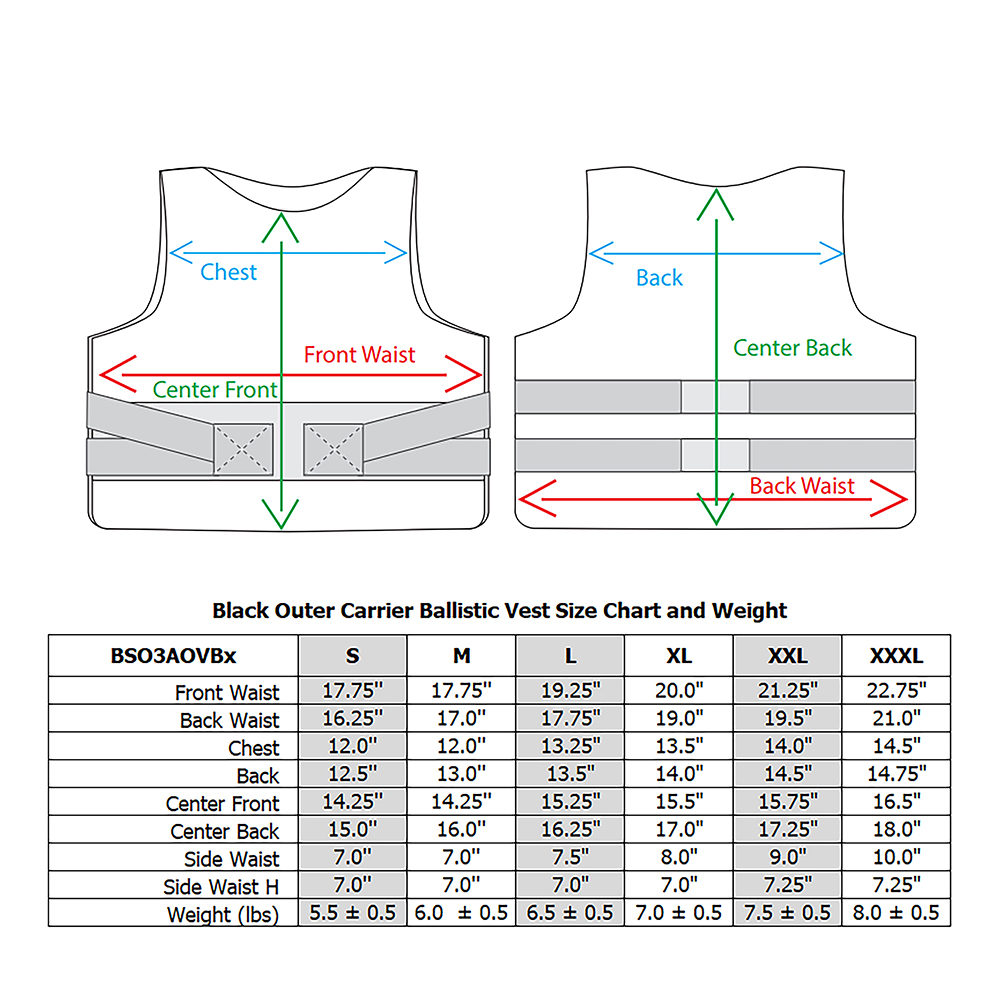 View All
Close